Our mission
Our mission is to integrate efforts at an intergovernmental level to address the challenges of security, transnational crime, and terrorism by protecting public safety, transport systems, and critical infrastructure to assist in preserving the world's transportation systems and port security communities. Protective and Preventive policing is that aspect of law enforcement that provides a deterrent to crime and terrorism and is a defining characteristic of modern policing and security. MORE
Our vision
Together, We Are A Global Force. Established in 1969 as a specialized security organization by and for the support on an intergovernmental basis port police and security authorities globally. We inspire to bring our authorities collaborative security programmes, communication, and best practices to assist in operational and crisis management.
Click on the cover page below for a digital brochure.
Is your authority part of the Global Force:
Our team
Our strength lies in our mutual collaboration, working together to make our Nations, Communities, and World a safer place.
If you are not part of our team, we encourage your authority to join us: Admissions.
We always seek leaders who can assist with the mission by serving on the Board, a Regional Commissioner, or Chair or serving on the various committees.
If you have any questions, we are here to listen:
Chris Trelawny IPM
Deputy Secretary General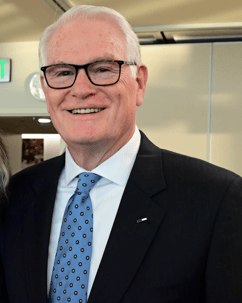 Jay Grant IPM
Secretary General & Director