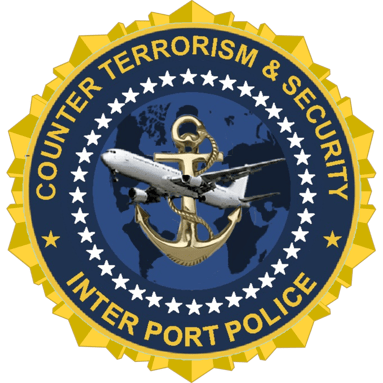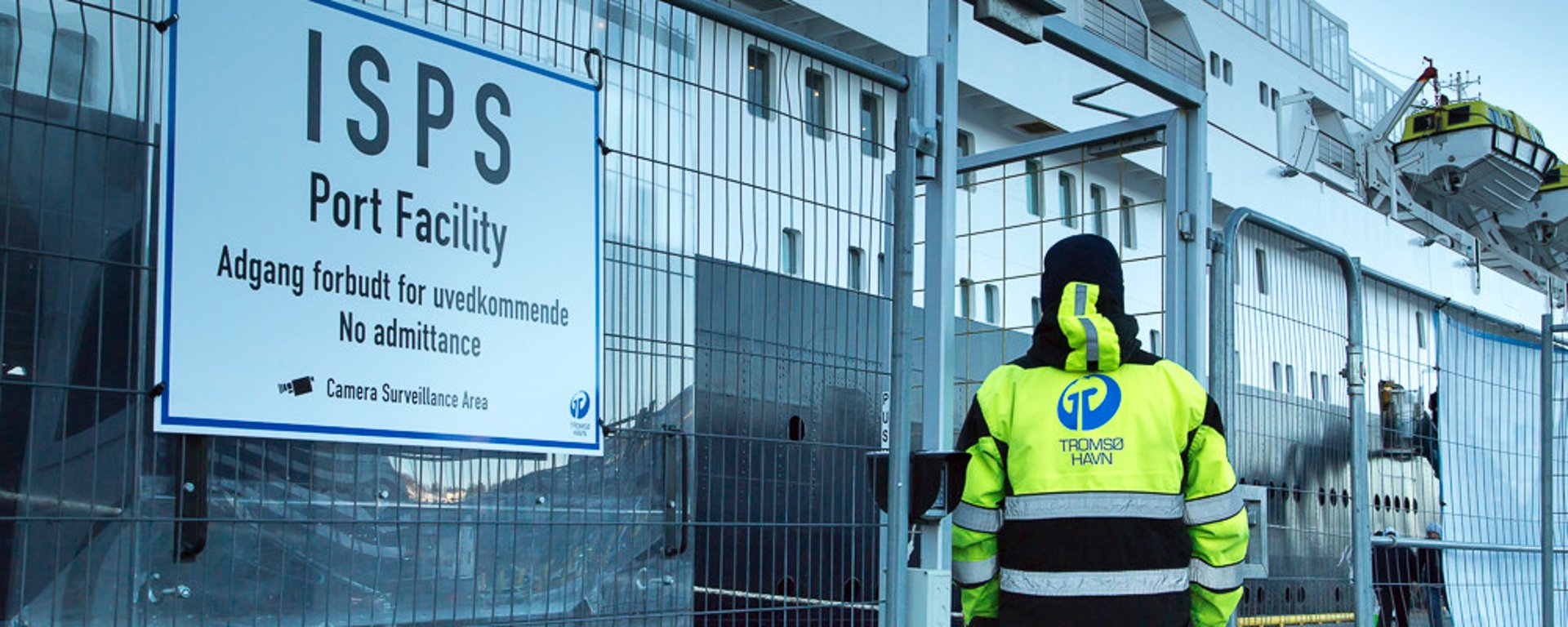 INTERPORTPOLICE specializes in authority security programmes that assist in safer and more secure environments. Working together, we are a global force.
Our objective is to make our transportation security systems and critical infrastructure safe by supporting the command leadership. Public safety is paramount. Our programmes and projects are free to reasonable fees as we work on a revenue-neutral basis and place our authorities and personnel first.
Our meetings are closed to only our sector officials and officers. We are not a magazine putting on a show. We work to get to the heart of the issues and share and discuss ways to help.
Authority Projects

Practises & Audits

Quality Assurance
Education

Immersive Training

Technology & Information
Meetings, Forums & Media

Honours & Recognition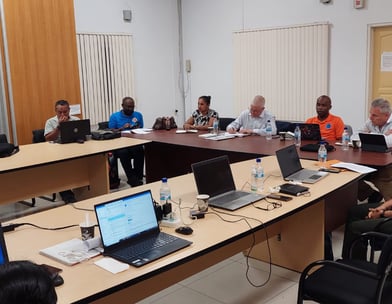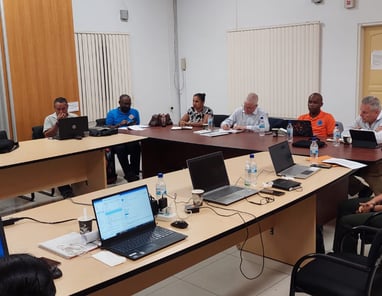 The INTERPORTPOLICE's efforts span various areas, and we work with many organizations within our sector focus and provide project solutions that benefit the jurisdictions in prevention, protection and preparedness. Three examples include:
Our work in Paramaribo, Suriname, working with CARICOM IMOACS and the UNODC, developing a regional strategy for maritime security and maritime law enforcement. (pictured above)

As one of two policing organizations that contribute ongoing efforts to the UN's International Maritime Organization (IMO), holding consultative status, we work closely with the IMO and member Nations in measures of international law and projects for the protection of shipping and port facilities.

As subject matter experts, we participated in a European Union-financed programme called the SAURON project: The project addressed the prevention, detection, response and mitigation of the combination of physical and cyber threats to the critical infrastructure of Europe and put the focus on the protection of EU ports and transport Infrastructure and means of transportation type of critical infrastructure.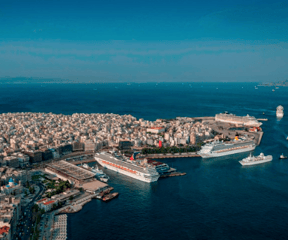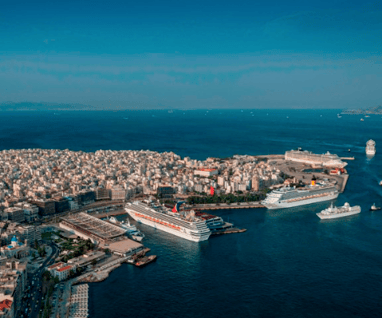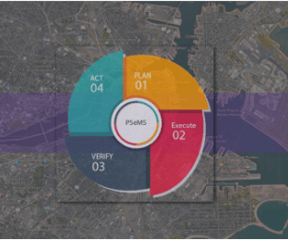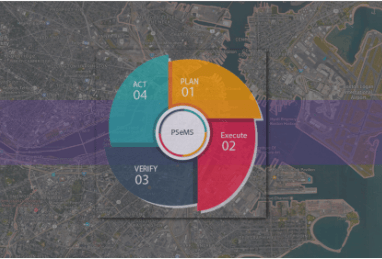 Our Community Security (CSBP) and quality assurance management (SeMS) self and onsite audits offer supported outcomes and evaluations and show effective joint intelligence collaboration and shared resources. Community security and policing risk mitigation based on a range of threat vectors such as insider threats, criminal activities, and terrorist identification. The primary considerations include:
Identify assets and systems

Categories and classifications

Identify threats

Assess risks and risk register

Protective security strategy

Development and implementation, and review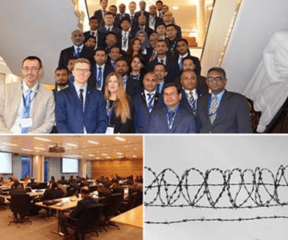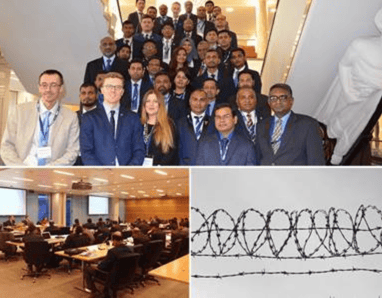 Tabletop exercises are often one of the best ways to assess your organization's emergency preparedness without having to experience an actual disaster. They help validate effective procedures, build muscle memory, strengthen relationships with partners, and identify critical gaps in response and recovery efforts. Too often, however, exercises fail to take advantage of all the incredible opportunities to learn, share, and improve techniques for emergency response and continuity of operations. Working with Global 360, we not only offer practical training, but we have also elevated the learning to a new level with an interactive experience. Our program focus on the following:
Multiple crisis events

MTA – active shooter

Disasters

Data corruption or loss of data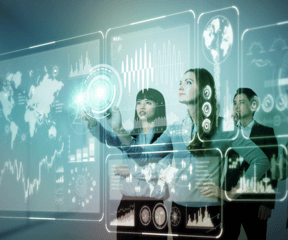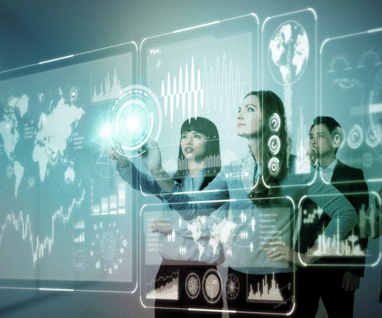 The INTERPORTPOLICE's training programmes focus on our core, providing preventative, protection and preparedness education that is practical, worthwhile and focuses on tactics and outcomes. Taught by experts who have experienced day-to-day emergencies and crises and have the experience of teaching hundreds of police, security and public safety officials from around the globe. Train the Trainer is a virtual programme and includes:
See Say Act Operational Awareness

Port Protective Security Management Systems (SeMS)

Environment Security Strategy

Operational Deterrence

Risk Assessment & Verification Operations (BRAVO)

Mass Environment Communication Strategy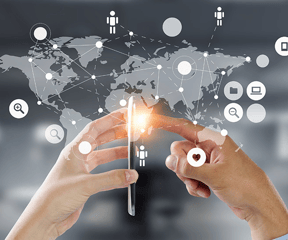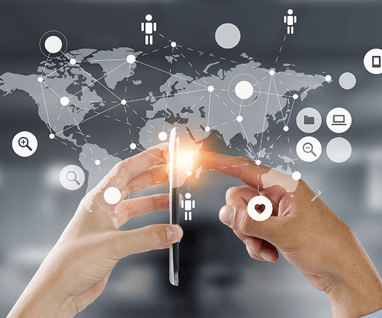 The bottom line, sadly, all too often, we have seen communication fail in a multitude of crises. We began our communication efforts after the active shooting communication and collaboration failures at Los Angeles International Airport. The airport in 2013. We honed capability requirements by breaking down those and several other related losses. Today, we champion three primary solutions:
Atlas One: A community and jurisdiction enterprise platform that is addressing all the requirements we established to meet mass people environment communication;

NetSfere: A comprehensive, on the go, messaging and collaboration tool that goes beyond WhatsApp, that is private, encrypted, secure, robust and meets a variety of needs; and

MS TEAMS: A project and internal messaging platform being adopted by several police departments globally.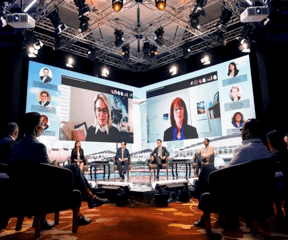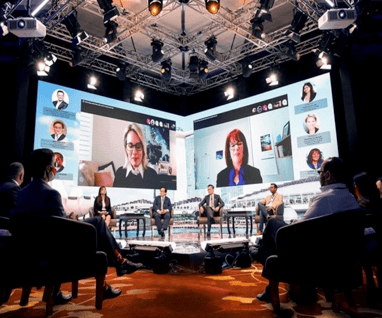 Much has changed in the way we communicate following Covid. Technology has enabled and enlightened us all in new ways. The INTERPORTPOLICE, over the years, has held and attended many meetings and forums focused on policing, security, and networking. After 9/11, security entered a new era of practices and requirements. Thanks to technology, information travels at the speed of light, allowing the integration of several platforms and channels at work and home. But, those who would cause harm to public safety, attack critical infrastructure, steal data, traffic humans and wildlife – and so much more have the same advantages, perhaps more, as they do not live by the same type of rules. Because of this, we have changed to:
Establishing robust information relevant to our security sector through a suite of programmes under the branding of SRMX - secure member security xchange

Developing online training programs using LMS - learning management systems

Onsite visits and online committee interaction to include after-action reviews, intelligence sharing, security practices, and training forums.

Media programmes. We have set up a news site that hunts the stories of the world and can be customized and allow us to follow a person, organization or type of news that is important on an individual basis, also media interviews and podcasts.
In addition, onsite meetings can be held at a United Nations facility or at a port authority to support the meeting in coordination with our internal staff.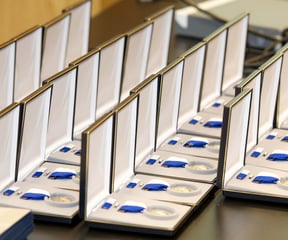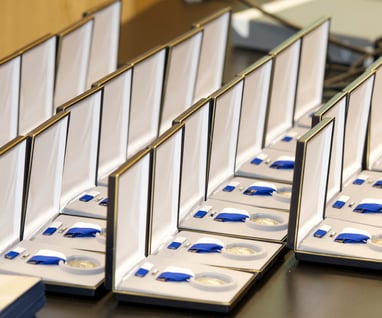 We honour law enforcement officers and those in security, public safety officials and authorities who have distinguished themselves in the line of duty and special recognition for those who have gone beyond the call of duty for valour. Often unknown to the public because what they do keeps the peace and avoids incidents, providing a safe community, Nation, and world against organised crime and acts of terrorism. Therefore, we recognise those who are among the best in the world, making it a safer place and honouring their efforts for preventative or incident actions.
We also recognise companies whose programmes and products have shown distinction in providing safety for law enforcement, security and public safety through innovation.
We encourage you to learn more about our honours programme and support it with nominations for those deemed worthy by offering donations to help the program.
Thank you!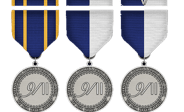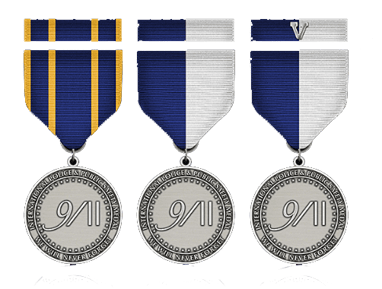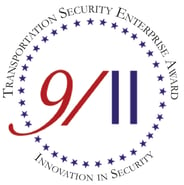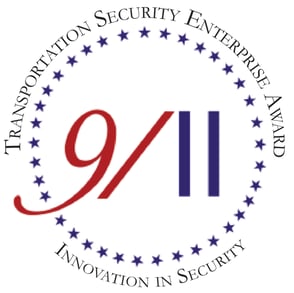 In cooperation with the 9/11 Center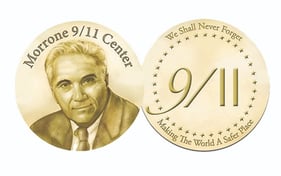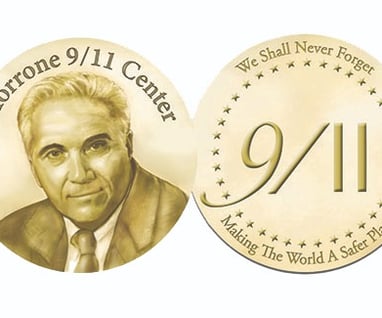 Offices in:
Seattle , London & Barranquilla
E: info@interportpolice.org
Over 50 years of global security services