Chris Trelawny Appointed Deputy Secretary General
About the DSG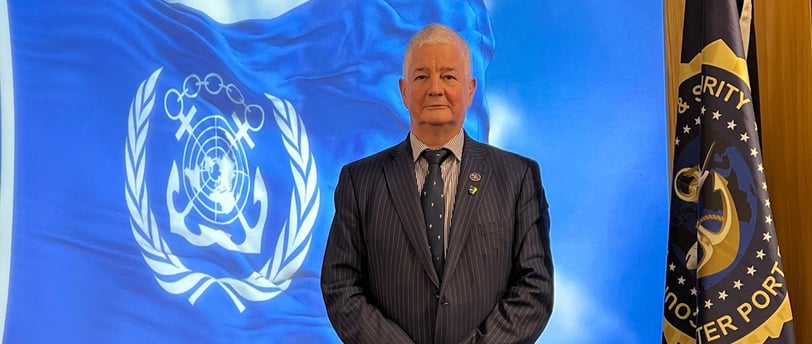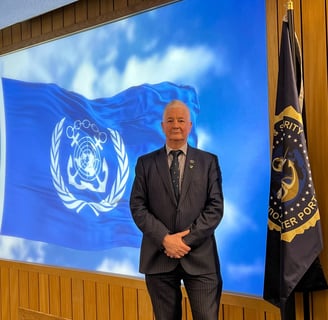 INTERPORTPOLICE
Office of the Secretary General
FOR IMMEDIATE RELEASE
January 14, 2022
Chris Trelawny named Deputy Secretary General of the INTERPORTPOLICE
London, UK – Secretary General Jay Grant announced that Chris Trelawny has joined the INTERPORTPOLICE (International Organization of Airport and Seaport Police) as the Deputy Secretary General effective January 3, 2022. The Secretary General stated, "Chris will be London based and responsible for operational duties coordinating policies, practices, and training. In addition, he will serve as the primary representative to the United Nations Agencies. His working relationships will broaden efforts with governments and port authorities to assist in safety, training, collaboration, and communication." President of the Board of Governors, Chief Joseph (Joe) Lawless (R) Massport - Boston, MA (US), stated, "We are very pleased Chris has joined the organization. His knowledge and talent will bring new insight and working relationships."
Before his appointment, he served the International Maritime Organization (IMO) since 2003 as a maritime security specialist, serving as Head of Section, Senior Deputy Director and, in November 2014, Special Advisor to the Secretary-General on Maritime Security and Facilitation. In 2018 he was appointed Chief, Sub-Division for Maritime Development within the Technical Cooperation Division (TCD) and became Acting Director of TCD in 2020.
During his time at IMO, Chris had been responsible for advising and liaising with IMO Member Governments, international organizations and non-governmental organizations on the facilitation of global maritime transport, maritime security, piracy and law enforcement related issues, including the smuggling of migrants by sea. Major projects he oversaw included writing and delivering the IMO maritime security "Train the Trainer" course and developing multi-disciplinary, multi-agency projects aimed at finding national and regional solutions for piracy and maritime security challenges. His published work includes a chapter in the IMLI Treatise on Global Ocean Governance Volume III and numerous articles in international journals. He has also had management oversight of the IMO Women in Maritime programme. INTERPORTPOLICE Office of the Secretary General
Before the IMO, Chris spent six years with the International Civil Aviation Organization (ICAO) as the Aviation Security Training Officer; four years with the UK Government in aviation security roles, including the introduction of the UK air cargo security program; and eight years with HM Customs in law enforcement roles, mainly at Heathrow Airport but also at sea on HM Customs Cutters.
Chris also served 30 years as an officer in the British Royal Naval Reserve and is a Younger Brother of Trinity House. Chris is married and has two daughters. He lives outside London in Windsor but notes "not in the "Castle."
# END #