INTERPORTPOLICE participated in the Sustainable Maritime Industry Conference (SMIC), held in Jeddah, Saudi Arabia, from 4 to 6 September 2023
The three-day conference organized by the Transport General Authority of Saudi Arabia was primarily focused on sustainability in the maritime industry and its impact on the environment. It also addressed the importance of innovation in modern technologies and human capacity building. More than 50 expert speakers from the maritime sector, covered a range of topics through a mixture of presentations, panel discussions and 13 workshops.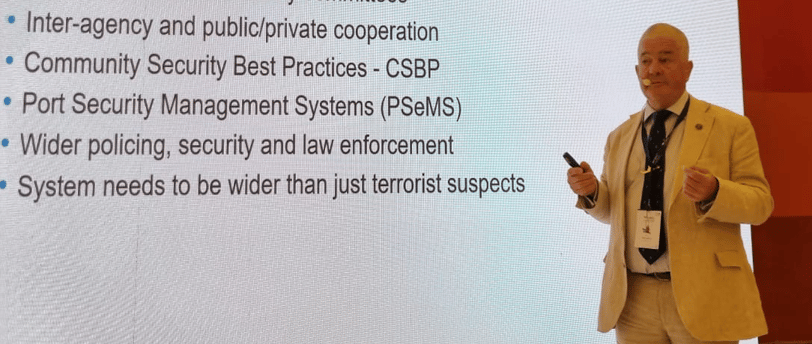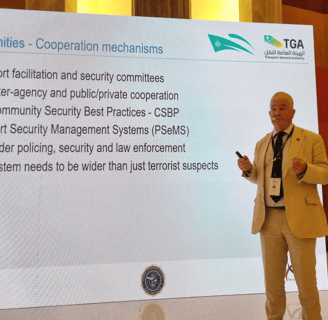 DSG Chris Trelawny joined IMO's Kiruja Micheni, Saudi Border Guard Rear Admiral Naji Aljolani (Commandant of the Border Guard Academy, Jeddah) and Cdr Yasser Al Thumali in a panel discussion chaired by Saudi TGA's Eng. Essam Al Ammari on "New Ways for Maritime Security". This can be seen at https://www.youtube.com/watch?v=qGA-W80M4bo from 4 hours 30 onwards. In addition, DSG Trelawny spoke in a workshop on Promoting maritime security through the effective implementation of the Jeddah Amendment to the Djibouti Code of Conduct, 2017.