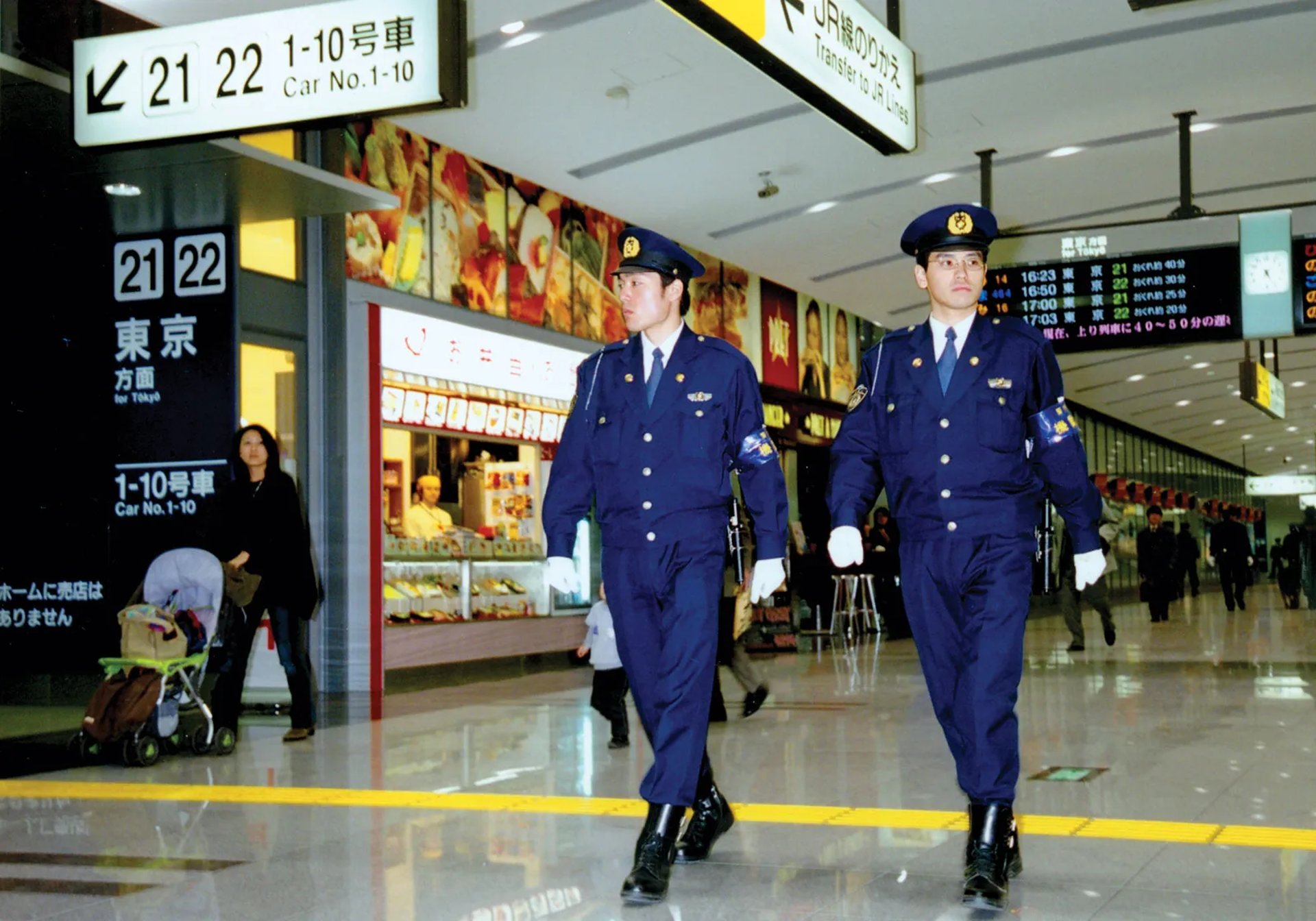 Port Security Management System
PSeMS is an organisational systematic approach to managing security risks, incorporating security management into the daily activities of an authority
An assurance for organization security
PSeM is a framework and approach that helps coordinate processes and procedures covering governance, legal requirements, operating procedures, delivery, monitoring, review, and audit for security. In simple terms, it is a framework and methodology for your organization's security assurance.
Together, It brings forth principles based on lessons learned, evidence-based practices, and assurance security systems, forming a methodology and approach that supports security resilience.
The Community Security Best Practice (CSBP) addresses the strategy and incorporates the Port Security Management System (PSeMS).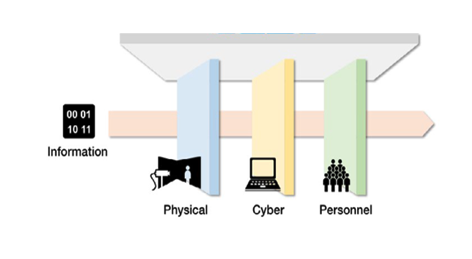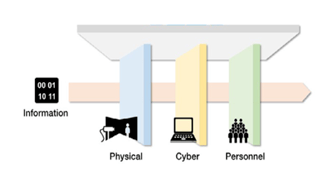 The Community Security Best Practises comes with a self-help GAP analysis. An advisory and on-site evaluation is also available.
An evaluation that addresses the security community and incorporates top down management systems.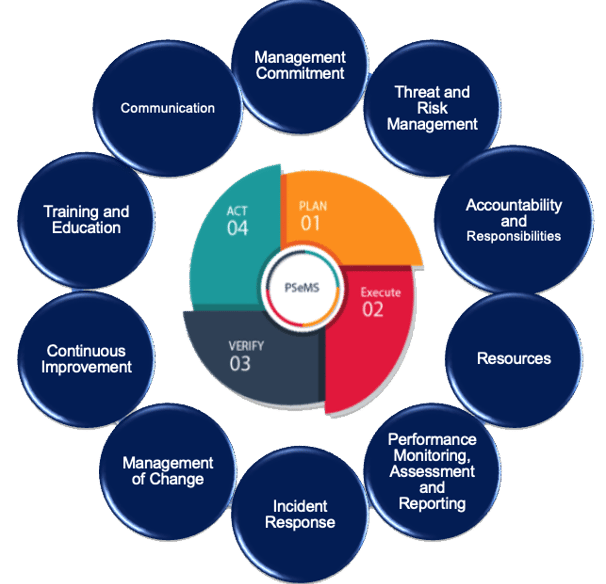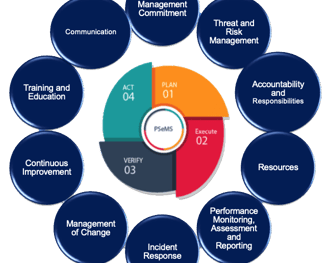 •PSeMS requires an accountable manager at the board level or senior officer level
•The security manager will report and have direct access to the accountable manager
•It can form part of the risk assessment group (RAG) or security committee
•It brings departments together and enables early identification of problems
•Enable early rectification
•PSeMS is a day to day assurance system
PSeMS is a Four Step Journey
PSeMS It is not a tick box assessment; it requires a review of where your organisation sits with managing its security:
•It requires openness and honesty
•Driven by senior leadership
•Team work
•Communication
•The ability to change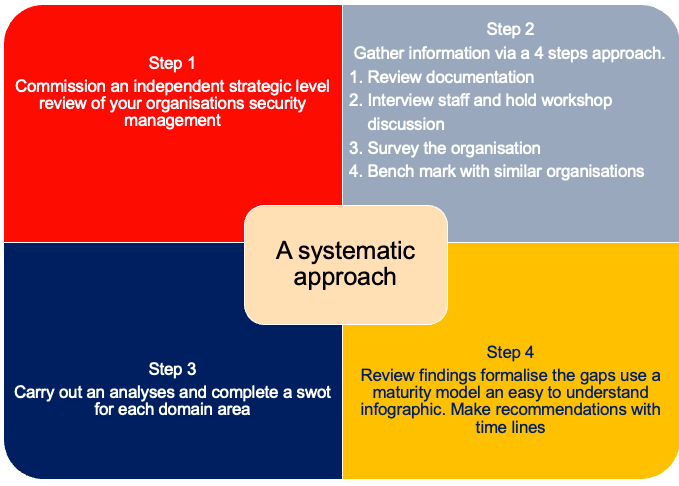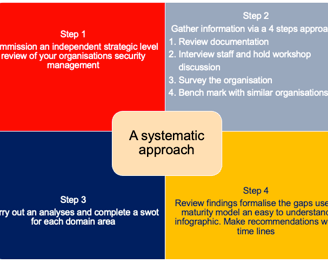 Why an independent review?
No internal bias

No conflict of interest

No favoritism

No Intimidation

No personal development interference

Provides an open and honest interview

Makes use of tried and tested process

Requires organization participation

Confirms what is already known

Highlights areas of concern

Promotes discussion

Small cost to the organization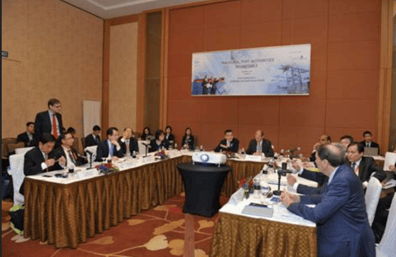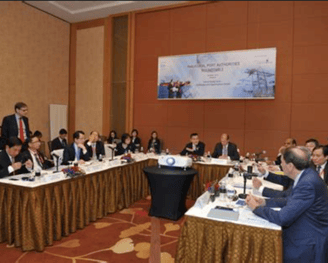 The INTERPORTPOLICE team can assist the authority from the included self-GAP Analysis for an initial jurisdiction evaluation and/or can obtain additional assistance and have an onsite security evaluation.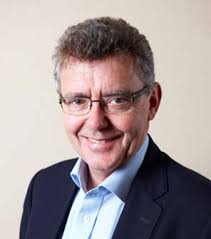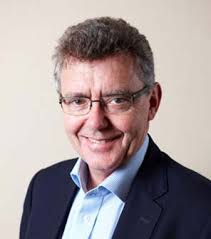 Andrew McCumpha
Head of Standards & Pratises
Learn more about the INTERPORTPOLICE
Over 50 years of global security services